Will this DLC give us the resolution we crave?
WARNING: SPOILERS FOR THE GAME ABOUND! READ AT YOUR RISK OR IF YOU HAVE SEEN THE ENDINGS FOR THE GAME. YOU HAVE BEEN WARNED.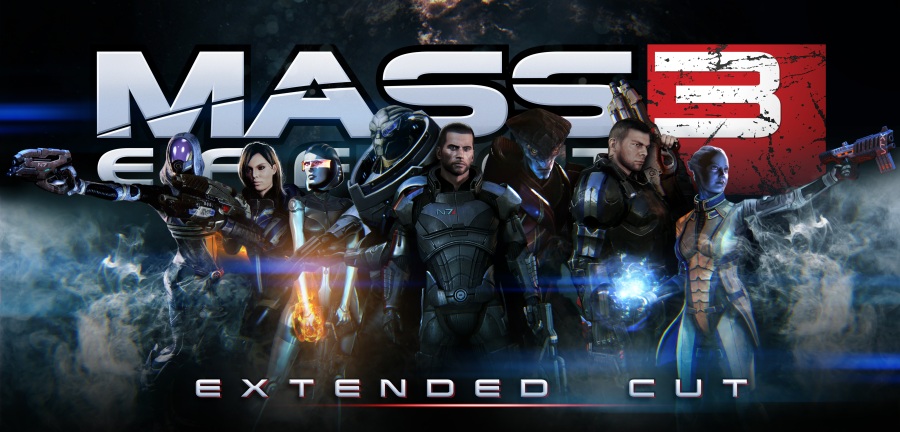 Mass Effect 3 Extended Cut
History
Mass Effect 3's endings were... alright. The only thing that got me disappointed that every possible conclusion felt like it was a cookie-cutter situation; the difference being color. Although I loved it when Joker and EDI held each other in their new home, I wonder what happened to everyone else?
Did the Quarians and Geth really have eternal peace?

What of the fates of the batarians, krogans, asari and all the other races?

Did Aira 'TLoak finally reclaim Omega?

What happened to the occupants of the Citadel ever since the Reapers took it away for the resistance to couple the Crucible with it (and the great bright light the affected the Reapers)?

What becomes of your Shepard's love interest and any surviving members of the Normandy?

How will interstellar transport be possible since the Mass Relays are gone?
So many burning questions!
In the end, it's all the same!
About
The DLC contains cinematics and cutscenes worth a whopping 1.9 GB that expands the ending of Mass Effect 3. Looks like Shepard's fate is already fixed but this will provide us with the fates of everyone else. All the decisions you've made (as far from Mass Effect 1) will affect these scenes and outcomes.
The DLC will be for free and will be available for download on July 26, 2012 on all three systems (PC, Xbox 360 and PlayStation 3) in North America and July 4, 2012 on the PlayStation3 in Europe. Check the podcast below as well and
read up on the official webpage.
Interview with Casey Hudson, Mac Walters and Jessica Merizan
Expectations
I hope this will answer a lot of my questions that I listed earlier. That way, guys like me can think of the future of Mass Effect and hope it'll turn out on how we wish it to be. Until then, it's Mass Effect 3 Multiplayer for me for
Operation Savage!