To commemorate the Summer Olympics 2012 held at London, BioWare brings us...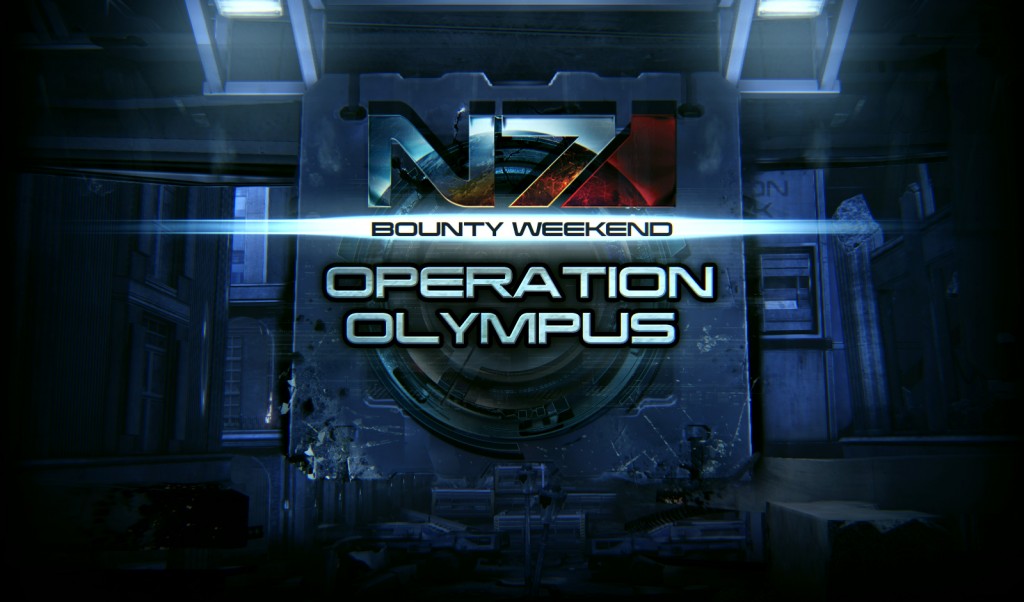 Presenting Operation Olympus!
About
The goals are as follows:
Allied Goal:

Using any Kit/Map combination against any enemy, complete wave 10 on a combined community total of 200,000 Bronze missions, 175,000 Silver missions and 70,000 Gold missions.

Squad Goal:

Full extraction from Firebase London using any Kit on any difficulty (and against any enemy).
The Earth DLC Pack must be installed!
The rewards are as follows:
Victory Packs for everyone if the goal is completed.

Commendation Packs for anyone who accomplishes the squad goal.
The term "Kit" used by Chris Priestly means the overall load out you'll use during a match. This consists of your class, character, weapons, skills and gear you'll bring into the fight. Maybe they'll use this terminology in future N7 weekends whenever we need to play specific "kits."
For the squad goal, just make sure you achieve a full extraction at Firebase London in any difficulty against any enemies.
This is an example of a Full Extraction situation.
Delayed Post
Due to the weather conditions in the Philippines, I was late in posting this since I stayed at a friend's place to be closer to work. I haven't had the time to check much of my online life and I'm just sneaking this post via a public place.
Hope to catch up on the event on Sunday!